---
Lake Pleasant, Sacandaga Lake
Sacandaga Lake
---
Lake Pleasant is Hamilton County's seat. It's about 4 miles west of the junction of NY 30 in Speculator, where NY 8 breaks off the double route. There is a lot of seasonal places so be careful during summer. NY 8 goes north of Lake Pleasant (lake) as you come into the hamlet after crossing the outlet. The hamlet is near the west end of the lake, while Speculator is on the east side. There is a 40mph zone uphill for about 3/4's of a mile. At the center is the court house, sheriffs and the jail. Also, there is a public golf course, very popular for the Speculator - Lake Pleasant crowd in season.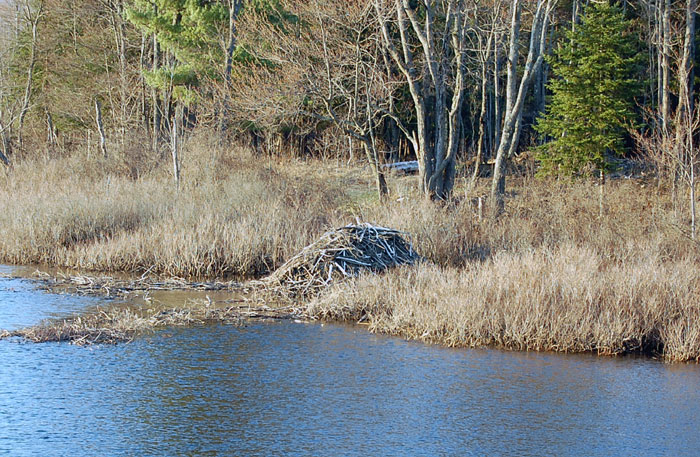 Beaver Warren on Lake Pleasant
Sacandaga Lake is a beautiful lake right off of NY 8 just north of Lake Pleasant Center behind the Lake Pleasant Golf Club. This lake is not to be confused with the Great Sacandaga Lake near Northville in Fulton County.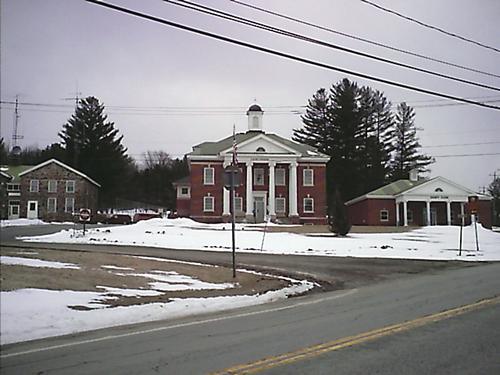 County Buildings in Lake Pleasant
Participating Establishments
12108 Zip Code
518 Area Code

---

Alicia C. Miller Adirondack Real Estate, Inc. Deborah L. Abbot-Forgione, Corporate Broker
1330 Main Street, NY 30, P.O. Box 328, Wells N.Y. 12190
Serving Southern Hamilton County
A Name You Can Trust since 1982 by Representing Southern Hamilton counties finest properties. Let us represent yours. We Cover Benson,Hope,Wells,Speculator, Lake Pleasant, Piseco, Morehouse and Indian Lake. Piseco & Oxbow Lake
PH: 518-924-4255 FAX: 518-924-4212

---

---

Charlie Johns Supermarket "The Most Unique Store in the Adiriondacks"
Junction NY Routes 30 & 8 West
Speculator Village Center
Full service deli and bakery, produce, meats
Camping supplies, gifts, ammo
Best selection of Adirondack books
518-548-7451, 888-548-7455 email

---

Mountain Market of Speculator Village Gas Station with diesel, Brick Oven Pizza, Deli, Beer, Wine Coolers, Groceries, Propane Exchange Tanks
NY Routes 30 & 8 Speculator Village Center
Open Year Round. We are the only gas station on Route 8 between Chestertown + Poland, over 90 miles! Hot breakfasts, lunches.
We have 91 octane ethanol free gasoline and diesel fuel too
518-548-4820 Email Us

---

Speculator Department Store "The 2nd Most Unique Store in the Adiriondacks"
ON NY 8 west of jct. NY 30, in village center
Speculator Village Center
Open daily 9AM-5PM, accessible by snowmobile. Pendleton®, Carrhart®, Woolrich®, Columbia® sportswear, Helly Hansen® and other fine clothes
gifts, art, some camping supplies
Best selection of Adirondack books
548-6123 email